Free English classes for Vietnamese community in Singapore amid pandemic
Tina Yuan (whose Vietnamese name is Nguyễn Thị Thương) is a Chinese-Vietnamese teacher living in Singapore. She majored in mass communication in Singapore and the Chinese language at Donghua University, Shanghai. She also works as an author, copywriter and journalist. She's fluent in English, Chinese, Korean and Vietnamese. She talks to Minh Thu about offering free English classes for the Vietnamese community in Singapore.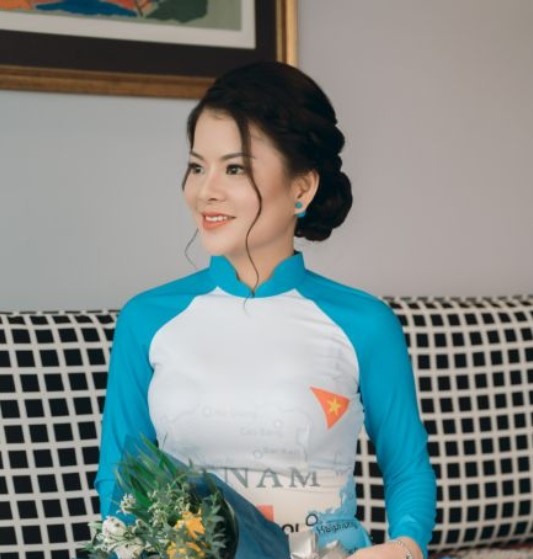 How did you start teaching English to Vietnamese people in Singapore?
I have done this work for four years. Now it's a passion, a part of my life in this country. Many Vietnamese people live and work in Singapore, their English is limited. I think the free classes help them feel confident in life. My students also include children who were born in Singapore.
The free classes received much support from my friends and students from the US, Singapore, Australia and the UK. They volunteered to be assistant teachers. So the students have the chance to approach different cultures. During the lockdown in Singapore, the classes were operated online.
You published a book Lỡ Hẹn Paris (Missing Paris) this month that received attention in Việt Nam. Could you tell us about the book?
It's based on the true story between me and my boyfriend who died 10 years ago due to cancer. I will send the book to Paris as a gift to his grandmother. On behalf of my boyfriend, I want to express gratitude to her and want to let her know that I will always remember him, like her.
The book contains both happiness and sorrow. I want to send readers a message that no matter how cheerful and painful the past was, it will help us grow up. We can't live with the misery, just look at life with optimistic eyes, because we are not alone, we also live for our loved ones. I hope the book will encourage people, especially in the hard times of the pandemic.
Actually, I haven't received the book due to the difficult transportation in this period. But I am happy to read reviews and comments from readers. They said the book is emotional and meaningful. I cried when I read their comments and saw their sympathy.
Can you tell us about your life in Singapore?
Singapore is a civilised country where people work on based on their own talent, experience and capacity. Working hard seems not to be enough. You need to learn new things and improve yourself every day.
I often share about my life and what I have learned on social networks. I am happy to be a bridge between Việt Nam and Singapore. I promote Vietnamese culture and language here and I share my living and travelling experiences for those who are interested in Singapore.
Recently, I took photos in the latest áo dài (Vietnamese traditional long dress) collection by designer Thuy Dinh which contains a Vietnamese map and flowers. The photos received praise from people on social networks.
How has the pandemic in Singapore impacted your life and the lives of other Vietnamese people here?
I can work from home, luckily. Despite the social distancing, the internet and infrastructure here are so good that I still feel connected with the world. Working from home is not different much from at the office. Recently, the lockdown has been lifted, so I can invite some friends to my house.
The English classes run normally on Saturdays and Sundays. Working from home allows me to have more time to help the students. If I go to the office, it takes one hour to get home by bus, now I spend the time to correct students' mistakes. Vietnamese workers here have different shifts at work so they can arrange the evening time to learn.
Vietnamese people here have faced many obstacles during the pandemic. It seems to be a common issue for foreign workers because many companies have gone into bankruptcy or reduced staff numbers and they are the first ones affected.
I know that my people in Việt Nam also suffer the same difficulties. I just want to send a message that people should maintain their strong will and optimism. We should believe in the Government and doctors. They will find ways and life will return to normality.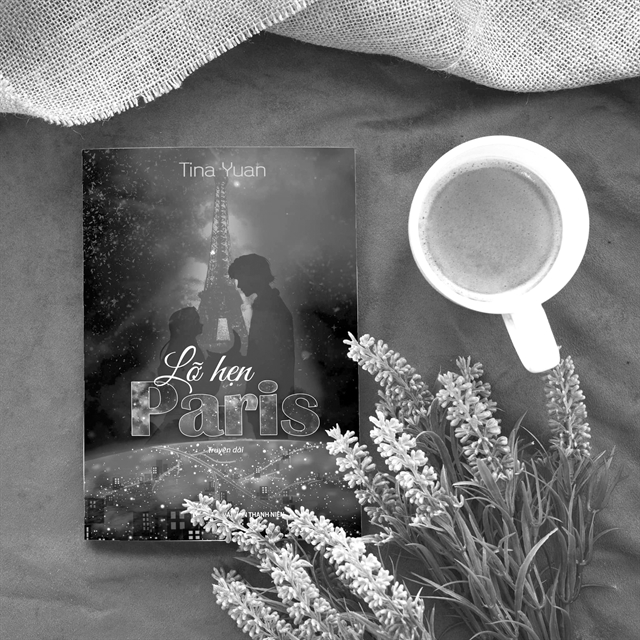 Source: https://vietnamnews.vn/life-style/770268/free-english-classes-for-vietnamese-community-in-singapore-amid-pandemic.html
Vietnamese literary classic depicted on French postage stamp
Painting inspired by Nguyen Du's epic poem, "The Tale of Kieu", has been included on French postage stamps as part of a commemorative exhibit in Paris.

"Cung Dan Bac Menh" (Ill-fated Melody) by painter Ngoc Mai appears on French "green letter" stamps. These are commonly used for non-urgent letters of less than 20 grams.
Ngoc Mai with "Cung Dan Bac Menh". Photo by VnExpress/Thoai Ha.
The postage stamps are introduced at the "The Tale of Kieu and Its Translations" exhibition in Paris, as part of activities marking the great poet Nguyen Du's 255th birthday and commemorating his 200th death anniversary.
Throughout the years, Nguyen Du's masterpiece has been translated into different languages and is considered to belong to the world literary canon, like the works of Cervantes, Chekhov, Shakespeare and Goethe.
The 3,254-line poem has also been adapted to various art forms by Vietnamese living in Vietnam, as well as foreign artists and overseas Vietnamese abroad.
The exhibition from September 12-26 also includes a set of stamps illustrated by German painter Claudia Borchers.
Source: https://e.vnexpress.net/news/life/trend/vietnamese-literary-classic-depicted-on-french-postage-stamp-4167234.html
Photo exhibition celebrates 75th anniversary of Southern Resistance War
HCM CITY— A photo exhibition about the history and development of the South is being held as part of the city's cultural activities to celebrate the 75th anniversary of the beginning of the South Resistance War (September 23, 1945). 
The event features 200 black-and-white and colour photos highlighting the heroic, resilient and brave spirit of the southern people and soldiers during the nine-year resistance war against the French colonialists with the final battle at Điện Biên Phủ in 1954. 
Works displaying the activities of people and soldiers in Sài Gòn (now HCM City) are featured.
The event also includes a series of colour photos capturing HCM City's recent development. The photos portray the solidarity, creativity and affection of the people to build their land. Highlighted pictures are about the city's economy, culture and lifestyles. 
"From the photos, I understand more about the southern people and soldiers, mostly poor farmers, following the August 1945 Revolution, to join the country to end the war against the French with the victory at Điện Biên Phủ Battle in 1954," said Nguyễn Trung Tín, a first-year student at the HCM City University of Law, who visited the event this week.
The exhibition, organised by the city People's Committee, is being held at Lam Sơn Park, Chi Lăng Park and Đồng Khởi Street in District 1. It will run through 30 September. 
Source: https://vietnamnews.vn/life-style/772768/photo-exhibition-celebrates-75th-anniversary-of-southern-resistance-war.html
Vietnamese tourism targets safety to develop sustainably
HÀ NỘI – Tourism experts and managers decided that Viet Nam's tourism industry should develop with the motto 'safety and attraction' at a conference held on Thursday in Hà Nội.
Việt Nam has gone 23 days with no community cases of COVID-19, so it was time to start rebuilding the tourism industry. The conference was held by the Việt Nam National Tourism Administration (VNAT) and VnExpress online newspaper.
Hà Văn Siêu, vice chairman of VNAT, acknowledged that local tourism promotions launched by the Ministry of Culture, Sports and Tourism had made a positive impact. The tourism industry revived rapidly between May and July. However, when a COVID-19 outbreak was detected in Đà Nẵng in July, domestic tourism once again faced challenges.
"We have many experiences to learn from, and we put top priority on guaranteeing safety for travellers," Siêu said.
"Apart from safety, we will also focus on attractions. Localities should launch new promotions and connect with neighbouring destinations."
Vũ Thế Bình, vice chairman of the Việt Nam Tourism Association, said the coronavirus pandemic was an unprecedented crisis for the tourism industry around the world, but it was time to revive the industry in the 'new normal'.
"If we promote tourism in the normal way, we can't solve the problems," Bình said. "Enterprises have to focus on service quality, and tourists can enjoy new products or old tours with a fresh twist."
"I think we can use technology to renovate tourism and bring new experiences to travellers," Bình said.
Nguyễn Xuân Bình, vice director of  Đà Nẵng's Tourism Department, said that life had returned to normal in the coastal city.
"We have sent surveys to tourists to ask about their experiences, wishes and suggestions," he said.
"A competition themed "Remembering Đà Nẵng" will kick off soon to ask travellers to share their memorable moments during their vacations or even if they got stuck in Đà Nẵng."
"We will create new tours and launch a campaign to develop tourism in the long term," said Bình.
Vietnam Airlines, Vin Group, Sun Group and Alma Group agreed with VNAT's plan to put safety first.
On the occasion, these groups also presented their strategies and promotions to attract tourists in the last quarter of the year and following years.
Accordingly, Vin Group has completed the four Vin Wonders, theme parks in Nha Trang, Phú Quốc, Nam Hội An and Hải Phòng.
Đặng Thanh Thủy, vice general director of Vin Group, said the group had concentrated on providing impressively unique experiences at each destination.
"Tourists will have a chance to enjoy international standard services with 50-70 per cent discounts."
"In the next three years, we want to make Vinpearl Phú Quốc a must-see global destination with remarkable services and programmes."
Source: https://vietnamnews.vn/life-style/772767/vietnamese-tourism-targets-safety-to-develop-sustainably.html